Emergency Veterinary Services
Urgent Care for Accidents & Other Emergencies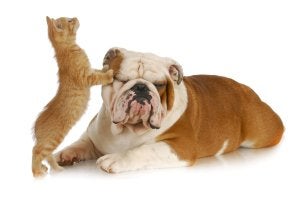 At our Firestone animal hospital, we fully understand that emergencies with your pet can occur at any time- often when it is most unexpected. We are able to provide critical medical care and do everything in our power to return your pet to full health once again. If your pet has been injured in an accident, has a sudden illness, or is experiencing other emergency problems, please call ahead, if possible and proceed directly to our office.
Currently, the hours that we are able to offer emergency veterinary services are:
Monday-Friday 8:00 am- 5:30 pm
Saturday 8:00 am- 1:30 pm
Closed on Sundays
For those who are experiencing an emergency situation with their pet after the above listed hours, we recommend that they visit Aspen Meadow Veterinary Specialists (104 S. Main St. Longmont, CO 80501) OR Colorado State University Veterinary (300 W Drake Rd, Fort Collins, CO 80525 : Phone: (970) 297-5000) They will be able to provide quality medical treatment while our office is closed. For more information on our emergency care services, call us at (303) 833-1137.
Aspen Meadow Veterinary Specialists
104 S. Main St.
Longmont, CO 80501
Phone: 303-678-8844
CSU Veterinary Hospital
http://csu-cvmbs.colostate.edu/vth/pages/default/
300 W Drake Rd
Fort Collins, CO 80525
Our Values Statements
Quality Pet Care
Community-Friendly Hospital
Friendly & Informative Staff
We Treat All Animals Like Our Own
Comfortable and Spacious Boarding Facilities