Veterinary Services That We Offer
Our team at Coal Ridge Animal Hospital is experienced and well-qualified to provide veterinary services for pets in the Firestone, Dacono, Frederick and Longmont areas. We offer general veterinary services that emphasize wellness and preventative medicine. Working hand-in-hand with specialists in the area, as well as Colorado State University, we always strive to ensure our patients receive the top-quality care that they need.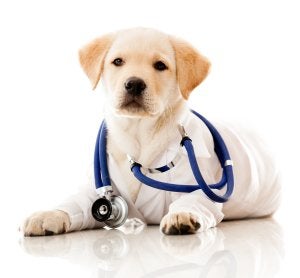 Some of our general veterinary services are:
Wellness exams
Vaccines
Humane Society exams
Puppy and kitten packages
Soft tissue surgery
Spay/neuter
Dentistry
Microchip implantation and identification
Dietary counseling
Diagnostics
Behavior
Schedule an appointment at our Firestone animal hospital today!
Whatever your specific veterinary needs may be, count on us to provide knowledgeable and superior service for both you and your pet. We hope to form close relationships with our patients and their owners to make sure that both of you are happy and healthy for years to come. If you are in the Firestone area, contact our office now at (303) 833-1137 to schedule your initial appointment with our friendly and caring staff!
Our Values Statements
Quality Pet Care
Community-Friendly Hospital
Friendly & Informative Staff
We Treat All Animals Like Our Own
Comfortable and Spacious Boarding Facilities