Our Doctors
Dr. Anita Knudson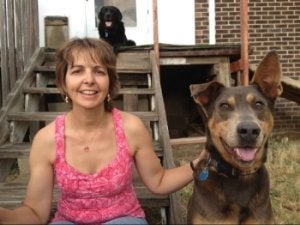 Owner/Dr.
Dr. Knudson completed her undergraduate work at SUNY at Stonybrook in New York. She received her veterinary degree from Colorado State University Veterinary School in 1993. She has worked in the Boulder-Longmont area since graduation. Dr Knudson opened Coal Ridge Animal Hospital on October 1, 2001. In addition to practicing small animal medicine she enjoys volunteering in the local community. She has set up a program to assist the local municipalities with the feral cat population and provide care for the local police dogs.
Dr. Deb Lanzi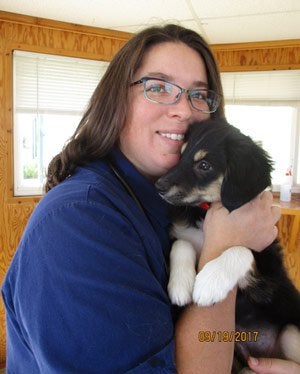 Dr. Deb Lanzi was born and raised in Maryland, moving to Colorado in 2000. She completed her undergraduate degree at the University of Colorado at Boulder in 2004, with a double major in Kinesiology and Applied Physiology and Environmental Biology. After working in various areas of human health and fitness, she completed a dual degree at Colorado State University, earning her Masters of Business Administration (2014) and Doctorate of Veterinary Medicine (2017). Dr. Lanzi joins the Coal Ridge team as a new doctor and is excited to see where this new career will take her.
Dr. Christy Maddock
DVM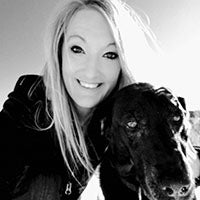 Dr. Christy Maddock grew up in the Midwest. She developed a love for all animals at a very young age. Inspired by the works of Dr. James Harriet, she decided to pursue a career in veterinarian medicine. She received her BS in Biology and Chemistry from Northern Illinois University in 2009 and then received her DVM from Iowa State in 2013. She has spent the past seven years serving as a mixed animal veterinarian in Southeastern Idaho, treating all animals from beloved family pets to prize-winning show animals and livestock. Regardless of the size, or breed, Dr. Maddock provides compassionate care to all her patients by focusing on their comfort, overall wellness, and quality of life. She especially enjoys helping build strong bonds between her patients and their owners. In addition to general practice, Dr. Maddock has special interests in surgery, ultrasonography, ophthalmology, and neurology. When she is not working, she enjoys spending time with her 6-year-old son, her two rescue Pitbulls (Betsy and Chance), three cats, and two horses (Elsie and Grace). She looks forward to riding, hiking, biking, mountain climbing, fishing, and camping in the mountains of Colorado.
Associations
AAHA American Animal Hospital Association
ABKA American Boarding Kennels Association
ARAV Association of Reptilian and Amphibian Veterinarians
AVMA American Veterinary Medical Association
CVMA Colorado Veterinary Medical Association
LPVMA Longs Peak Veterinary Medical Association
Our Values Statements
Quality Pet Care
Community-Friendly Hospital
Friendly & Informative Staff
We Treat All Animals Like Our Own
Comfortable and Spacious Boarding Facilities