Our Staff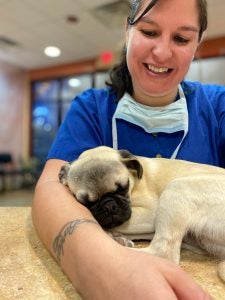 Jade Martinez
Head Vet Tech, CVT
My name is Jade Martinez and I moved from Flagstaff, AZ to Colorado in 2008. I originally wanted to be a veterinarian but once I got immersed in the vet world as a veterinary technician I knew that was my true calling. I graduated from Front Range Community College in 2010 with an AAS/Veterinary Technician degree. I have always had a deep love of animals which is probably why I also have so many of my own: 4 dogs, 4 cats, 2 chinchillas and 1 bunny. In my spare time I love to hike, read and spend time with my partner in crime and our furry family. The furry four legged ones will always be the one I fight for and continue to be the voice for.
Carly
Practice Manager
Carly is a native of Southern California and moved to Colorado in 2006. She has managed in the animal field for many years and loves the relationships she creates with the clients and their furry family members. She spends her spare time with her 3 kids, 5 dogs, and 1 cat enjoying the beautiful outdoors!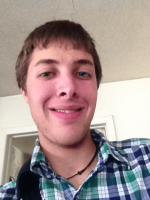 Erik
Vet Tech
Hello, my name is Erik. I am the kennel supervisor. I have been here since the animal hospital opened. I love working with the animals making sure that they are provided with a fun and safe environment. There is nothing more rewarding than getting a nervous dog to become comfortable with the staff.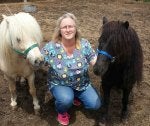 SUE
Vet Tech
Sue has resided in Colorado since 1983 and has worked at Coal Ridge since 2002. Sue started working in the Kennel, moved through the ranks, and is now our Lead Veterinarian Technician. She likes to spend her free time with her family, gardening or with her pets: eleven in all, which include 4 horses, 2 dogs and 5 cats.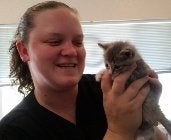 TARA
Vet Tech
I have been with Coal Ridge since 2003 as both a receptionist and veterinarian technician. I love working with animals and can't see myself doing anything else, anywhere else. When I'm not helping take care of your pets, I'm at home taking care of my own; 3 dogs, 3 cats and 3 children.
Our Values Statements
Quality Pet Care
Community-Friendly Hospital
Friendly & Informative Staff
We Treat All Animals Like Our Own
Comfortable and Spacious Boarding Facilities